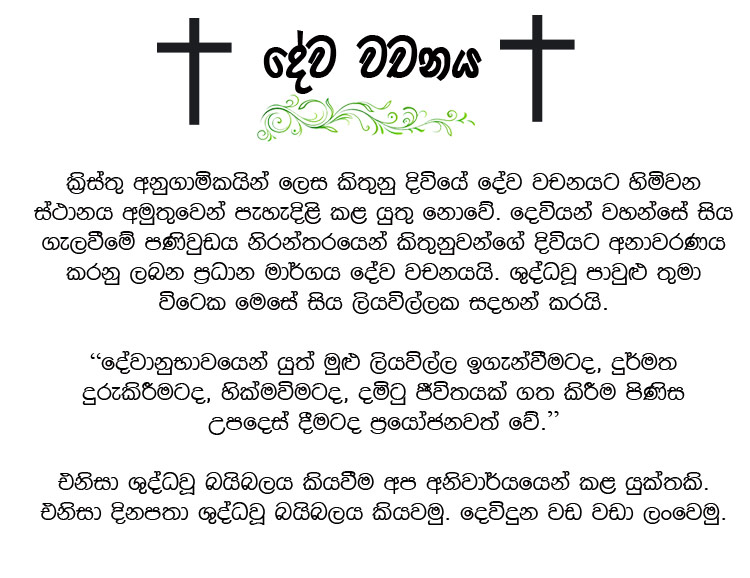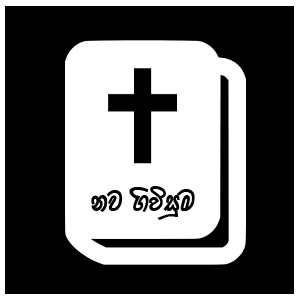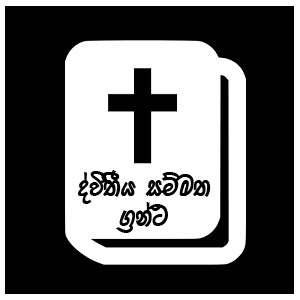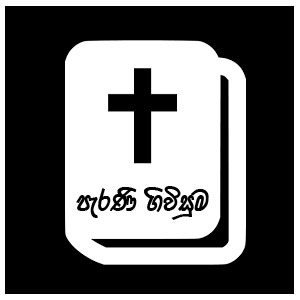 Read Sinhala Bible
The Psalmist sings that "Your Word is a lamp to my feet". Because the bible has the power to transform lives. Now Sinhala Bible is with you to help you regularly read, hear, and explore the Word of God. Suba Asna is here with the mission of helping people engage with the Bible. Actually God's Word has the power to transform people's lives when they read or listen to it in their own language and then meditate on what its words mean to them. But unfortunately, the availability of bible in Sinhala is very much low on the web space. But now you can read Sinhala Bible in Suba Asna via this web site.
We believe every person who can read the Sinhala should have the opportunity to explore the Bible, no matter where they live or what nation they prefer. That's why we design and build experiences that make it easy for people to integrate the Bible in Sinhala into their everyday lives. In God's Word you can find direction for your life. Many times the Lord will use his holy Word to reveal to you something about your life.
Do you know when you'll read God's Word, you priorities will start to change? Because you will start to focus on what is truly important shifts. As your priorities are replaced by God's priorities, you discover new directions that the Lord wants to take you. You will sense God's Spirit ministering to you. Be Faithful to the reflective reading of the Word of God and you will discover comfort which you get only from His word. So, start to read the Word by your language – Sinhala Bible. And don't forget Jesus always loves you …..